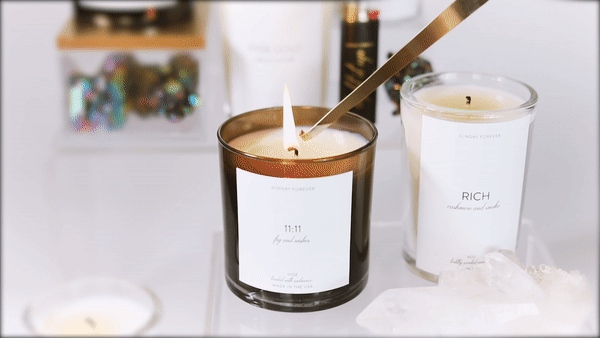 LITTLE THINGS. BIG MAGIC.
FOR EXAMPLE WICK DIPPING. FANCY, PRACTICAL AND SATISFYING.
DID YOU KNOW?
OUR CANDLES ARE HAND POURED AND HAND PACKAGED IN THE USA. NO MACHINES HERE.OUR WAX IS A BLEND OF COCONUT & SOY AND WE USE 100% COTTON WICKS. THIS MAKES FOR A SLOW, CLEAN BURN.