FIVE THINGS I LEARNED AFTER HITTING MY 100 CLASSES AT THE BAR METHOD
Three weeks ago I hit my 100th class at The Bar Method. TBH, I was really freaking excited - like, so excited I told everyone I came in touch with that day. I couldn't help but gloat. I mean, ME? Take 100 workout classes?! You don't understand - this was a huge accomplishment. 
While I am naturally thin, I had never in my life been fit or toned. Like ever. If I had the option to opt out of any athletic activities, I took it. So the fact that I was not only working out but being consistent enough that I would reach 100 classes? Insanity.
Barre is all about technique. By doing precise isometric exercises, whilst stretching throughout the workout, you're building lean, strong muscles like that of a dancer's body. And while there are so many places that offer barre classes, what makes The Bar Method so special is that it was created under the guidance of physical therapists, so you know it is safe for long-term practice. They offer five different types of classes which constantly keep your workouts exciting.
100 classes later, I'm still in love and ready to keep pushing myself to the next level (because technique can ALWAYS be improved). Setting this goal has taught me so much, but if I had to sum it up in five, here's what I would say...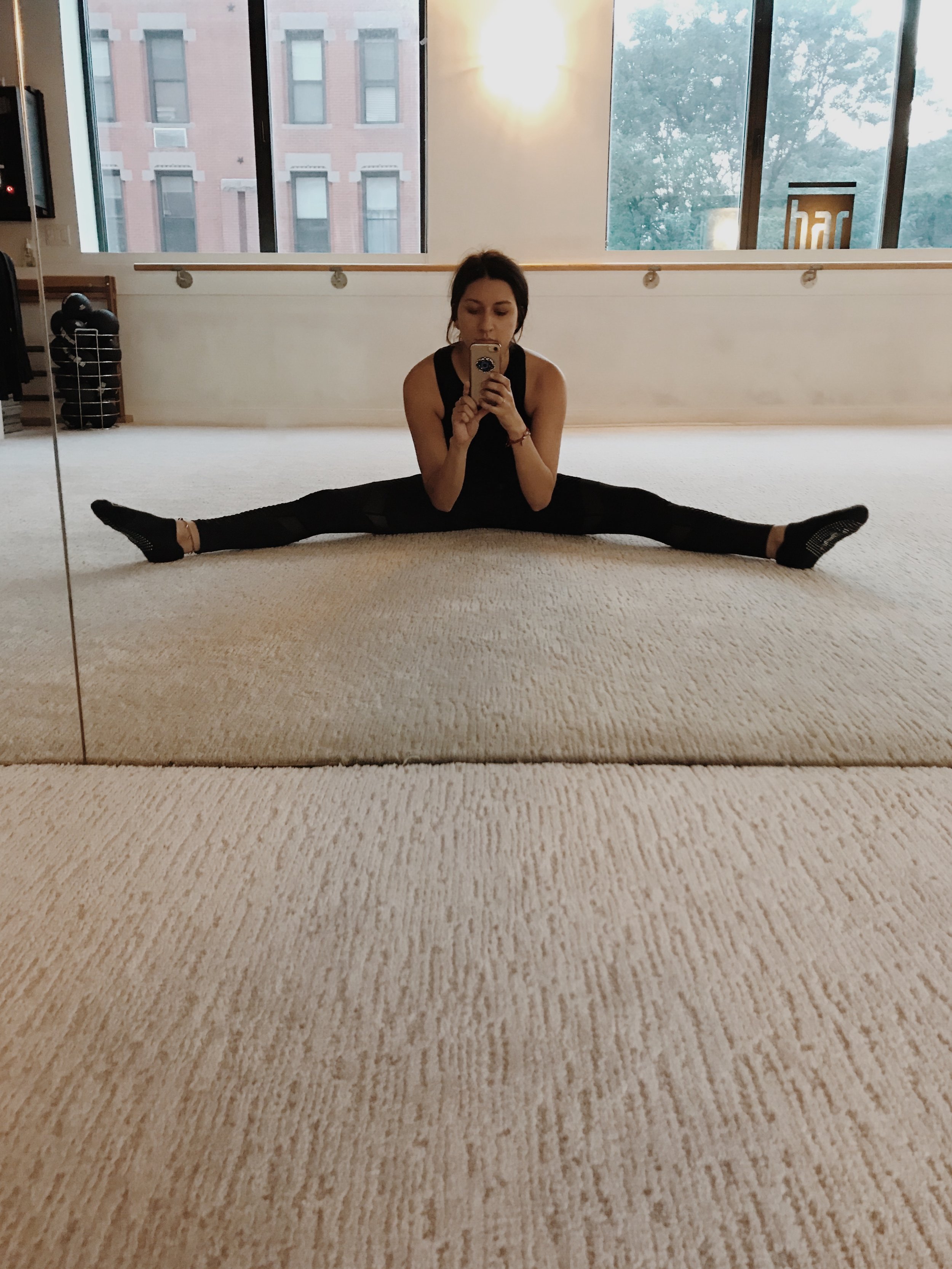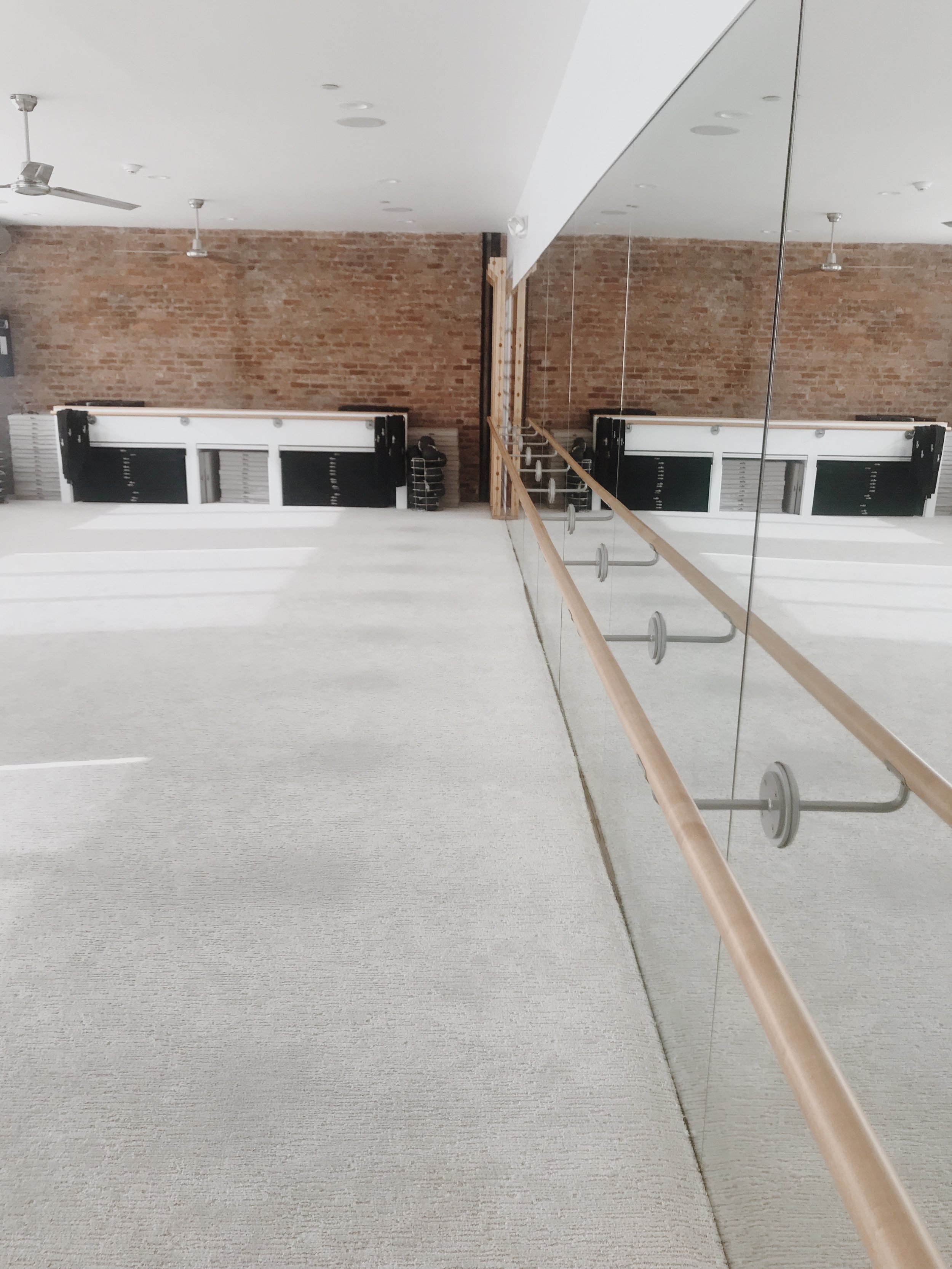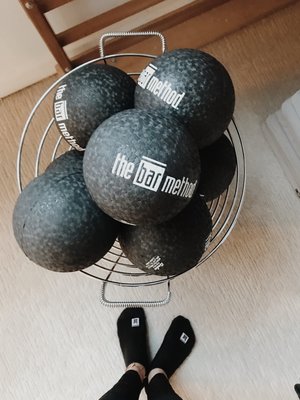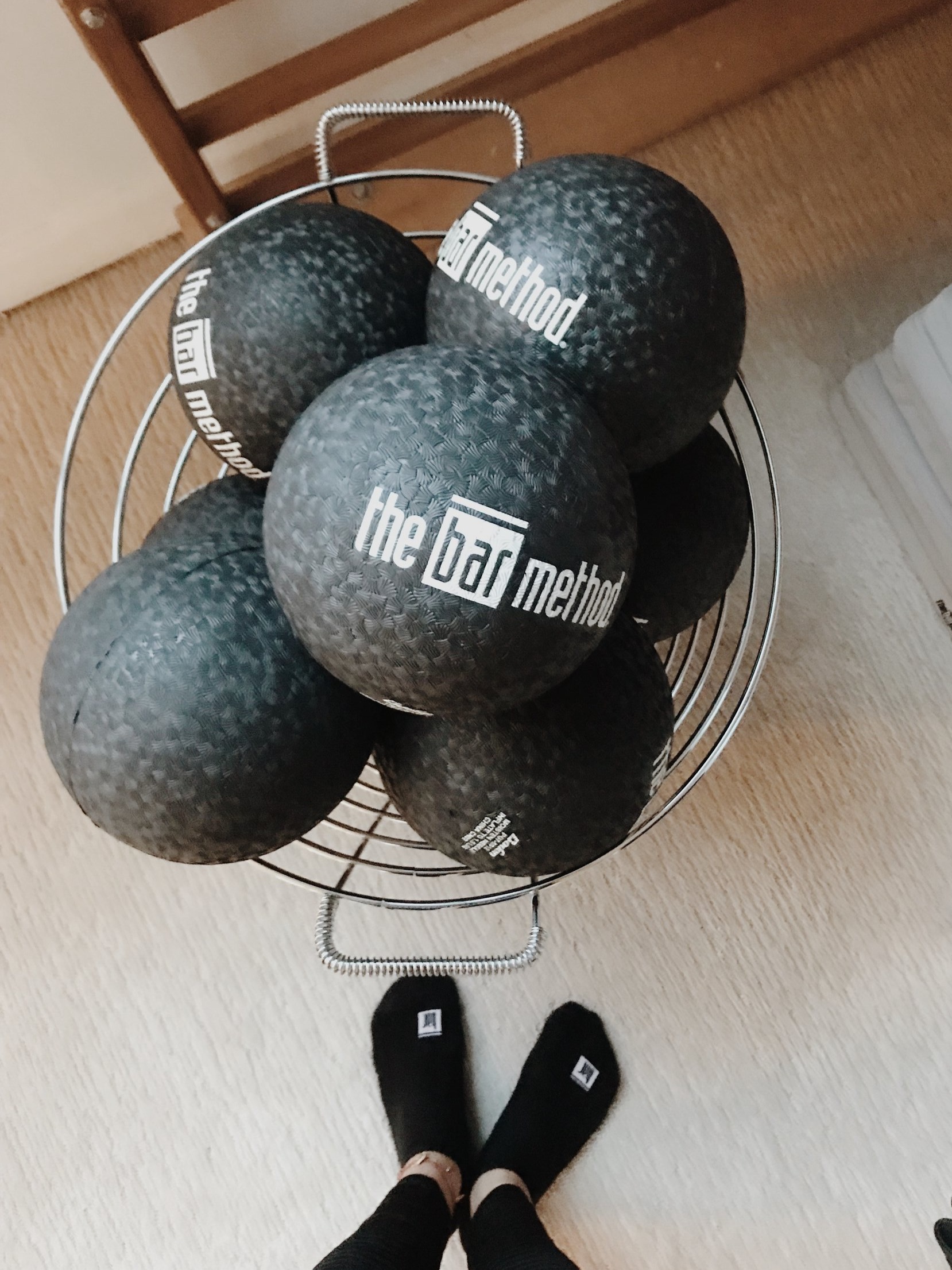 Now that I've reached my goal (and earned my Century socks!), I'm motivated to continue improving my technique and pushing myself physically. Outside of barre I've started implementing spin, boxing, and other workouts into my routine to keep challenging myself. And while I love trying new things and proving to myself I can do anything (at least for 60 minutes), at the end of the day barre is still my first choice. To me, it's the perfect balance of a workout and meditation. It's fast paced enough that I don't get bored but slow enough that I'm able to really think about my intention during class and focus on what's in front of me. 
It's become a sacred place for me - my happy place - and has even gotten me through some tough moments. I look back now and think, "what the heck did I do before this?", and that's how I know I've fully made a lifestyle change...and I don't ever plan on going back.
OLIVIA MUTH IS A DAUGHTER, SISTER, FRIEND, CO WORKER, CITIZEN OF THE WORLD BASED IN HOBOKEN, NJ. HER CLAIM TO FAME IS PLAYING WILLY WONKA IN A 2008 COMMUNITY THEATER PRODUCTION OF CHARLIE AND THE CHOCOLATE FACTORY (DM FOR PICS). WHEN SHE'S NOT BUSY MAKING NICE THINGS, SHE LOVES TO CATCH UP WITH HER FRIENDS & FAMILY, WATCH GILMORE GIRLS RE-RUNS, AND SING & DANCE AT THE TOP OF HER LUNGS TO ANY SONG THAT COMES ON THE RADIO. SHE LIVES BY THE GOLDEN RULE (THANKS, DAD!) AND HOPES THAT ONE DAY SHE'LL LIVE IN A WORLD WHERE EVERYONE DOES THE SAME. FOLLOW HER JOURNEY @OLIVIAMUTH